Welcome to the service center here at Bluebonnet Jeep. Whether you're near New Braunfels, San Antonio, or Seguin, we're here to provide expert maintenance, so you can make the most of your South Texas Adventures.
What specific services does our maintenance center offer? Continue reading the sections below to find out!
Expert Service from Experienced Technicians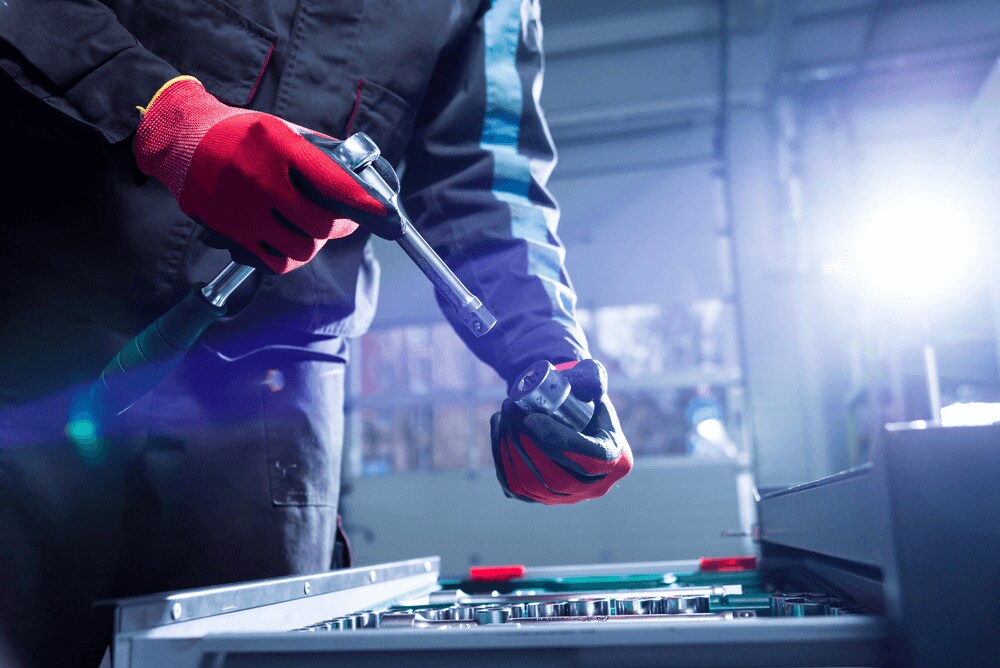 You take great pride in your Jeep, and thus enjoy keeping it looking good and in well-working order. One of the best ways to achieve this is by staying up to date on your vehicle's regularly scheduled maintenance.
The professionally trained automotive mechanics and technicians within our service center can help with that. Their use of specialized equipment combined with genuine parts and years of experience ensures you'll be back on the road safely each and every time.  
They can perform a wide range of services from routine vehicle checks to more detailed repairs.   Here's a look at some of these procedures:
Oil Changes
Tire Rotations
Brake Repairs
Transmission services
Fluid level checks
Heating and air conditioning services

Need service but don't have an appointment? Our Mopar® Express Lane provides a convenient way to take care of your vehicle's maintenance concerns in no time at all, and without needing an appointment.
Mopar Parts & Accessories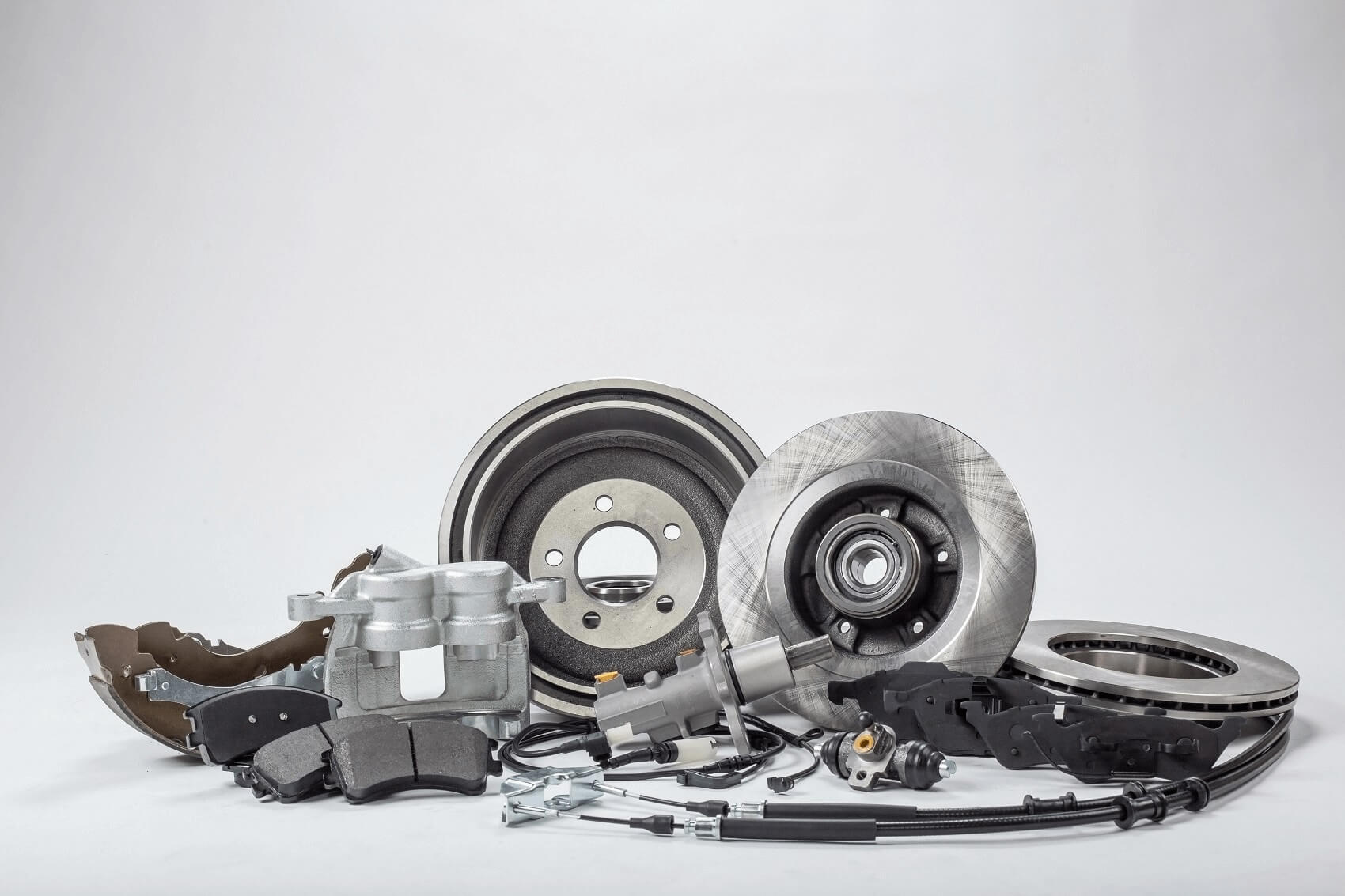 If you're looking to get your hands dirty, our parts department has got you covered. We stock a wide variety of Mopar® performance parts and accessories for your Wrangler, Grand Cherokee, Gladiator, Compass or Renegade.
Already know the name and number of the part your searching for? Then go ahead and fill out our online form to place an order. Afterwards, a member of our parts team will check our inventory to make sure the part is in stock. If it isn't, they can gladly order the part for you.
Perhaps you know you need parts for your Jeep but are not sure where to start. Just ask, and our knowledgeable staff will guide you to the correct component for the job.
Service Center Amenities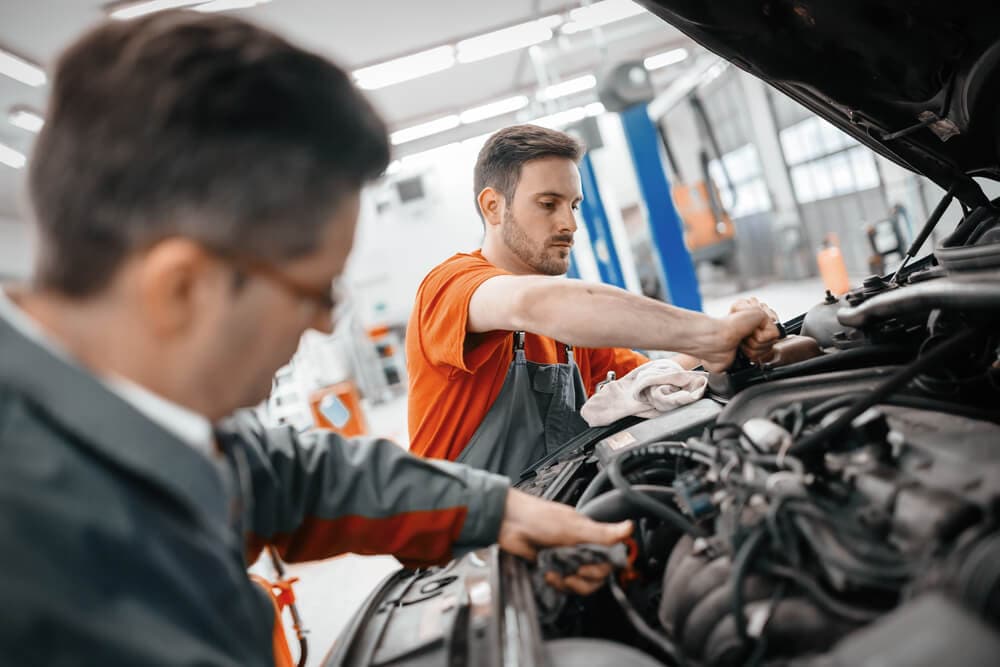 When you bring your Jeep to our service center, your vehicle won't be the only one receiving the royal treatment.
That's because we offer numerous amenities and services for our customers to enjoy while our technicians are working on their ride. Browse the web or stream your favorite shows through our free Wi-Fi or utilize our shuttle service and rental vehicles to tackle your to-do list.
¿Habla Español? We also have several Spanish-speaking personnel on our maintenance team who are available to provide additional clarification for any of our services.
Schedule Your Service Appointment Today
Is it time to bring your car in for maintenance? Scheduling an appointment with our service center is easy! Simply give us a call or stop on in and we'll set something up.
From all of us here at Bluebonnet Jeep, we wish you safe and happy trails through New Braunfels, San Antonio, and Seguin!